Saturday 9th February saw us return to Derby Arena for our 2nd Cyclone24 East Midlands challenge, where 138 people descended upon the velodrome track.
The cyclists taking part covered 81,097 laps in total, an amazing 20,274.25 kilometers; that's more than the distance between the North Pole and the South Pole!
What's more; the teams who took part have now raised more than £37,000 for charity, with money still coming in!
The bell rang at midday and away everyone went. As usual, it was an all out as fast as you can start, but the pace quickly steadied when it dawned on everyone that they were here for a long time!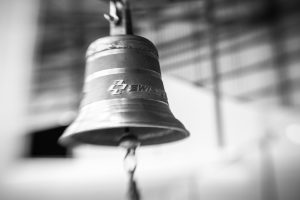 At an hour and a half in, the top 6 on the leader board where separated only by a matter of laps and it looked to be an open playing field. And after a few more hours, the same 6 teams where still leading the way, meanwhile mid table,  teams from Makalu Agency, Romax Technology and Hotun RA Tech where separated by just a couple of laps.
Seven and a half hours into the challenge and Rogue Revolutions were still claiming the top spot, however, The Huubsters had moved up the table and were now hot on their wheels. Mid table Welland Valley Tri Club teams 1 & 2 were neck and neck, was this strategy or just coincidence?
As we hit the half way marker there was no change for the top three spots, Rogue Revolutions, The Huubsters and Derbyshire Police. And the Welland Valley teams were still neck and neck! But the night shift can do strange things, would it all be the same as daylight broke?
Pizza's had been delivered, bike biscuits had been eaten (thanks PwC), the music had stopped and the track centre lights dimmed (ok after a small tech issue which we won't mention). Team members tried their hardest to get maybe an hour or two of shut eye, but the cycling continued, and much determination was needed as the night shift can be a lonely place!
As daylight broke, friends and family returned to the velodrome, some with breakfast deliveries, but all with a motivational message that really pushed the teams on few the last few hours.
With just 3 hours left on the countdown clock, and despite an early morning puncture, the leader board had remained the same with Rogue Revolutions, The Huubsters and the Derbyshire Police out in front. Meanwhile mid table, there was just one lap separating Romax Technology and Makalu Agency and just one lap separating St. Modwen 3 and DUH Healthcare.
Would anything change in the last few hours? And would the Derbyshire Police team smash through their last years record and keep their hands on the corporate crown?
As we came into the last hour teams were smiling, remaining positive and adrenaline was seeing them through to completing the challenge (although maybe the red bull had helped a little).
Final figures of our East Midlands challenge saw teams amass 81, 097 velodrome laps, an outstanding 20,274.25 km.
The podium saw Rogue Revolutions take Overall Champions, with 3872 laps, Derbyshire Police take Corporate Champions with 3778 laps, and our award for best team kit went to BCG Rockets (N.B our director Zoe still wants one of these jerseys)!!
Our East Midlands event continues to set the pace; with 7 of the top ten all time lap records being recorded at Derby Arena.
Congratulations to all who took part in the challenge, and huge thanks to our event sponsor Stills Branding, and to our event support partners Impact Physio, and Sportsshots Photography.
We look forward to seeing you on the boards again soon. And if you're really keen our next challenge takes place at the Sir Chris Hoy Velodrome, Glasgow on 5th -6th October and we'll be back at Derby on the 8th & 9th February 2020. Registration will be open shortly, but if you'd like to reserve your team space now, please email us on [email protected]