It's now just days until you will be taking on the ultimate in endurance challenges, Cyclone24 Wales sponsored by Stills and we are looking forward to welcoming everyone to the Wales National Velodrome this Sunday.
We invite you and your team to arrive any time from 10am onwards on the morning of the challenge. On arrival please make your way to track centre and to our welcome desk. There will be no need to collect bikes from the bike store as these will be at track centre already.
Registration is open from 10am – 11am. If you arrive before 10am you will not be able to access track centre until 10am earliest.
At 11am we will conduct a safety briefing and transition zone demonstration for all riders. Your whole team must be present for this
Spectators
Family, friends and supporters are more than welcome to come and watch you for the start, finish and during the challenge. Entry to the velodrome is free of charge, however, please note, spectators are not allowed in track centre and must watch from the stands. Track centre is for riders only for safety reasons.
Agile Therapy
We're pleased to be supported this year by Agile Therapy. A Cardiff based clinic, Agile Therapy provide the very best in Physiotherapy, Sports Massage, Chiropractor, Orthotics, Podiatry, Sports Nutrition & Dietetics.
The team will be on site throughout the whole 24 hours to providing sports massages, keeping those legs in working order and will be able to assist with any existing ailments or injuries.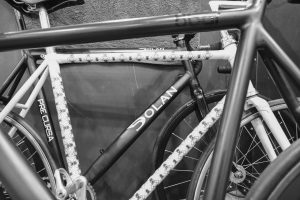 Refreshments
Coffi Cwrt mobile espresso bar, will be bringing great quality espresso based coffee to our event. Offering a full coffee menu, as well as a variety of teas and hot chocolate, along with a range of accompaniments including sandwiches, pies, cookies, crisps and flapjacks all of which will be available to purchase in the track centre. They'll also be offering sausage baps on the Monday morning. Yum!
Protein Pop Up
Our support partners Cardiff & Vale College will be on site during the challenge with their protein pop up shop. Here you will be able to purchase any additional protein sachets, gels and energy bars that may be needed to get you through you 24 hours.
Important To Note – For all riders bringing their own track bikes, these will be subject to a coach check and must fit with our rules. We have a maximum gearing of 88. We politely ask that you do not arrive on the day with brand new tyres as you will not have time to wear these in on track prior to the challenge. We also ask that riders do not carry an object or device on their bike which could drop onto the track. Finally, if you have not attended any of our track sessions due to holding a British Cycling Track Accreditation, you will need to bring proof of your accreditation with you (unless you have already provided this).
We want to create a great experience for all involved, without creating a whole load of rules that get in the way of people's enjoyment and fun. Where we have created rules, these are for the safety of all taking part. Guidance will be on hand throughout from qualified track coaches. Please follow their rules, or the advice and guidance offered, as this will help us all get the most out of the Cyclone24 experience.
Thanks in advance for your co-operation and helping us make this event a success and hopefully a fixture in your cycling calendar for years to come. With common sense, humour and helpfulness all round, we're sure we'll all enjoy a great event!
See you on the boards.